XPort EDGE SDK User Guide¶
The Lantronix XPort EDGE Software Development Kit (SDK) provides tools and resources for developing applications that run on XPort EDGE devices. OEMs can use the SDK to build IoT functionality into any device via XPort EDGE's Ethernet connectivity.
The SDK provides tutorials and sample application code so you can see working applications in just a few minutes, as well as detailed information on the SDK's modular architecture, so you can build gateway intelligence tailored to your specific scenario and deploy it securely to an XPort EDGE device.
With 25 billion connected devices expected to be online by 2020, the IoT applications for the XPort EDGE span a broad variety of industries.
XPort EDGE Gateway
The Lantronix XPort EDGE gateway offers one of the smallest and most highly integrated industrial Ethernet solutions, enabling you to deliver and manage secure connected products without added complexity and risk. For more information, see the XPort EDGE product page.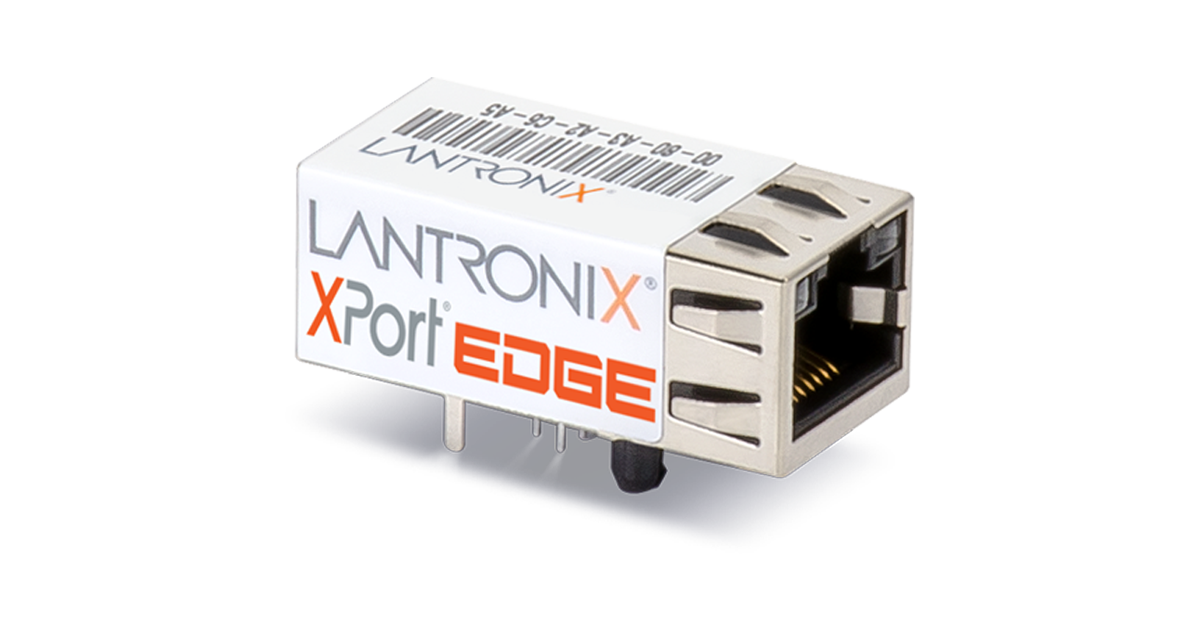 Evaluation Kit
If you're new to XPort EDGE, an evaluation kit can help you get better acquainted with the device. The XPort EDGE evaluation kit provides a test platform for the Lantronix XPort EDGE gateway module. For more information, see XPort EDGE Evaluation Kit User Guide.